The Islands and channels In British Columbia are as beautiful as in Alaska. But honestly.. Not better as well. It almost looks the same. Green trees from the mountain tops to the high tide line, rocky shores and plenty wildlife. Otherwise mountains aren't that high like in the north, and we didn't see so much snow anymore on top of them.. But that's all. There is still plenty Salmon and when one of them decided to donate itself for dinner and attach itself to the hook, we found plenty roe in her.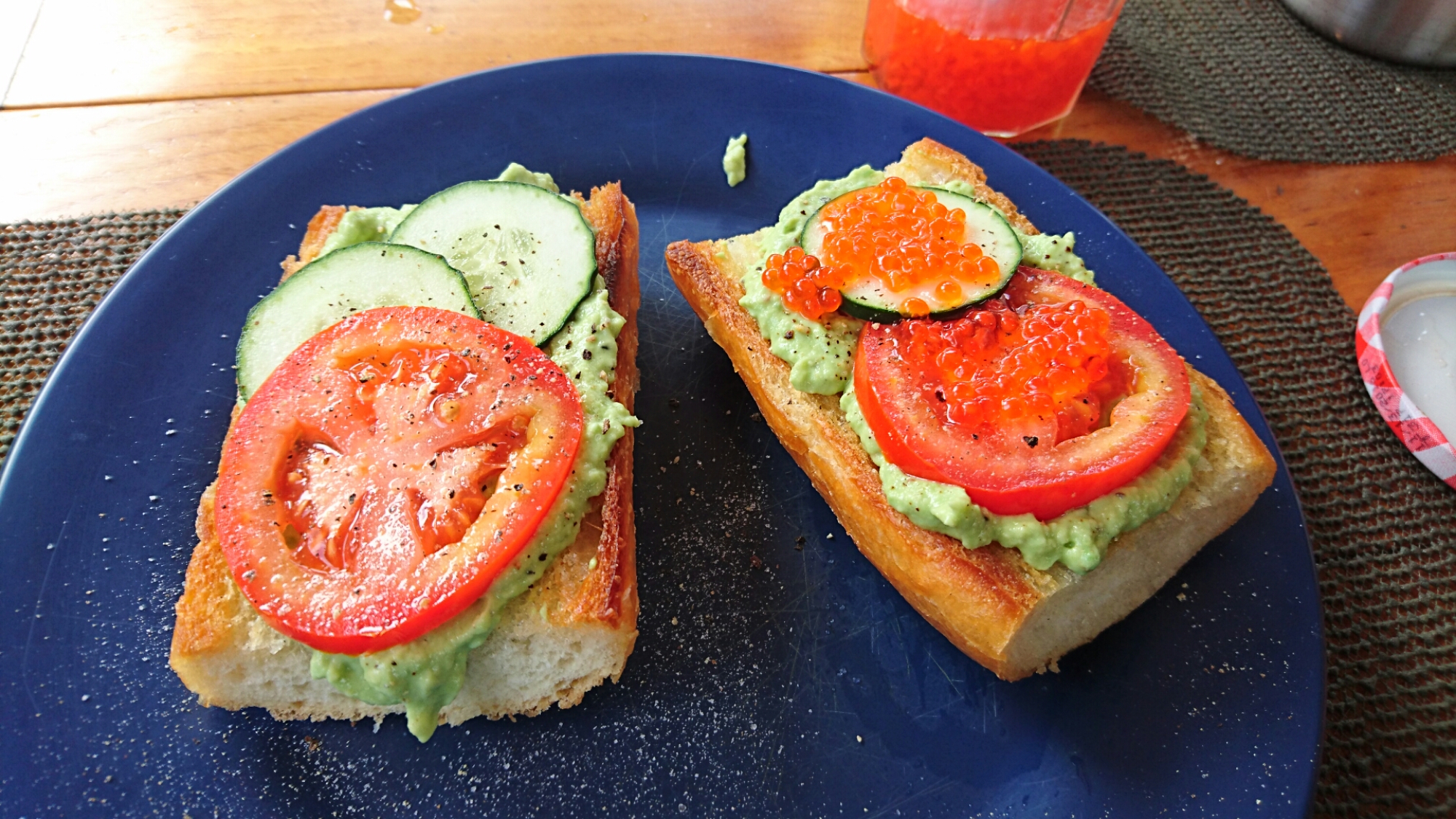 Not wanting to waste anything I made Kaviar. It was the first time doing it but it turned out to work very good and tastes even better.. Pur luxury!
So we sailed south. The last couple days we slowly made our way through narrow straits to the ocean again. Yesterday morning we had a couple Humpback whales checking us out. They came so close to us we could almost toutch them. They are soo big and move so calm. It was great.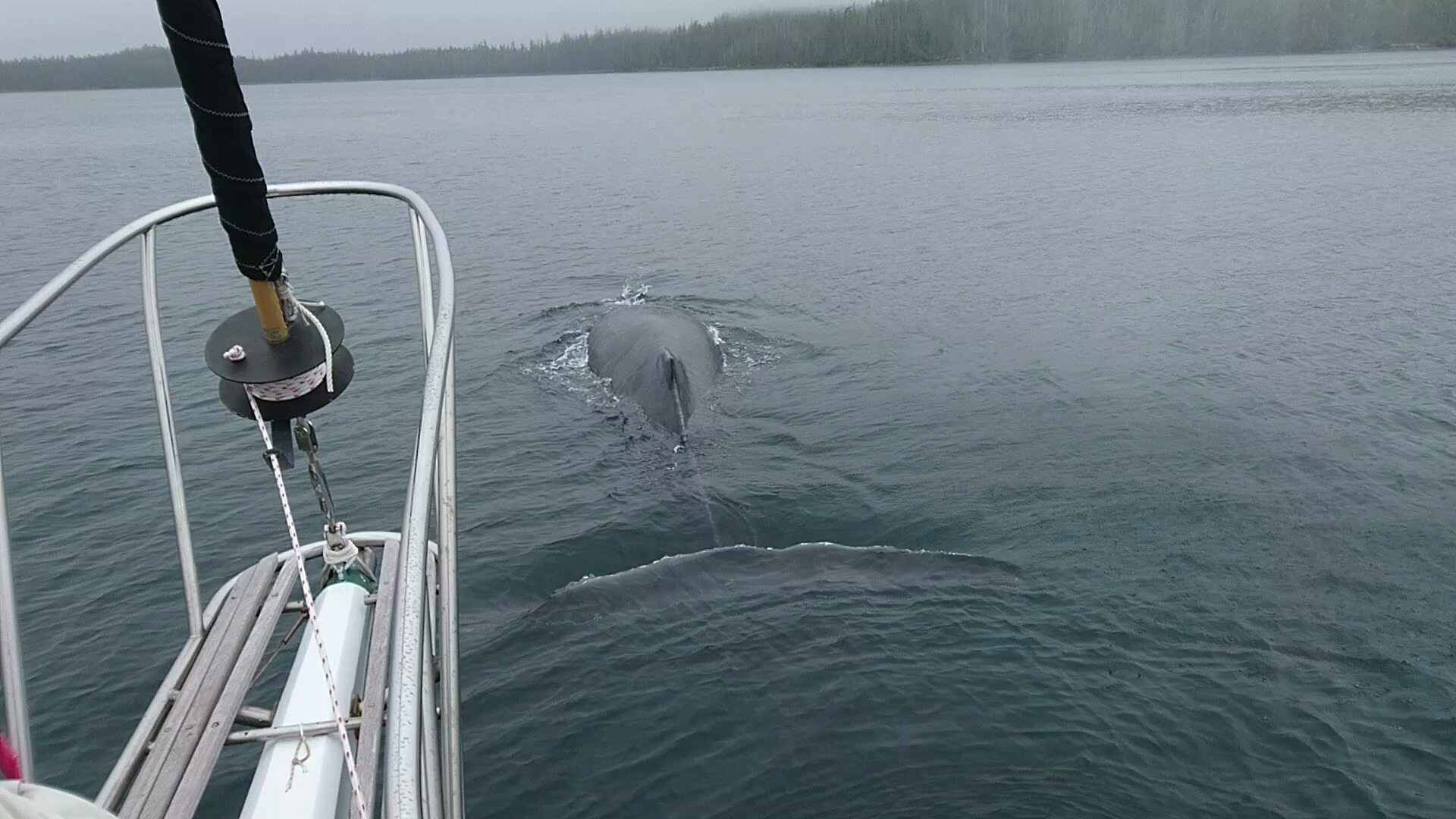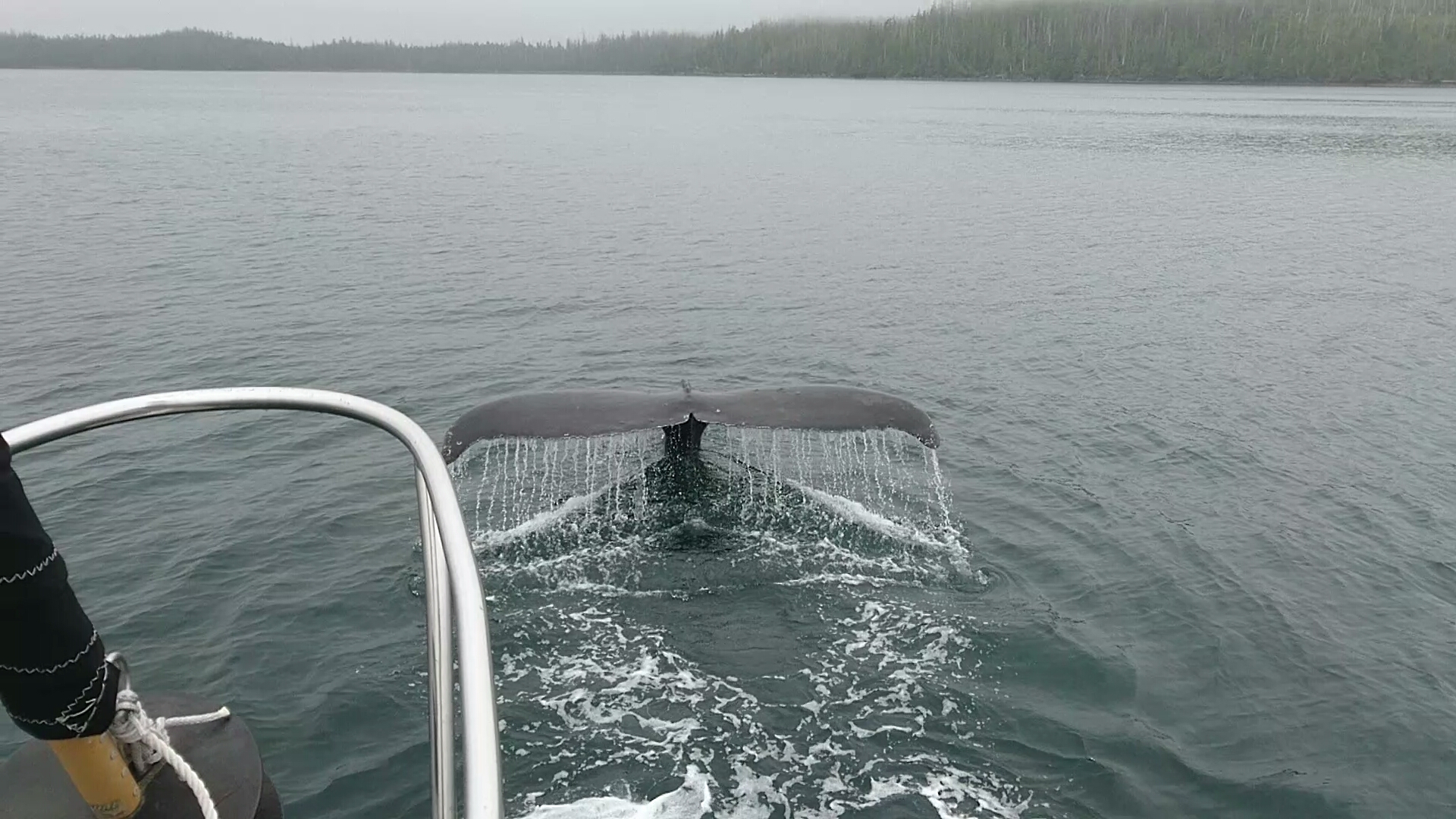 We had almost all kind of marine life saying hello to us. Dolphins, seals, whales, we even saw a shark.. But on the other hand just a handful other boats.. I like it.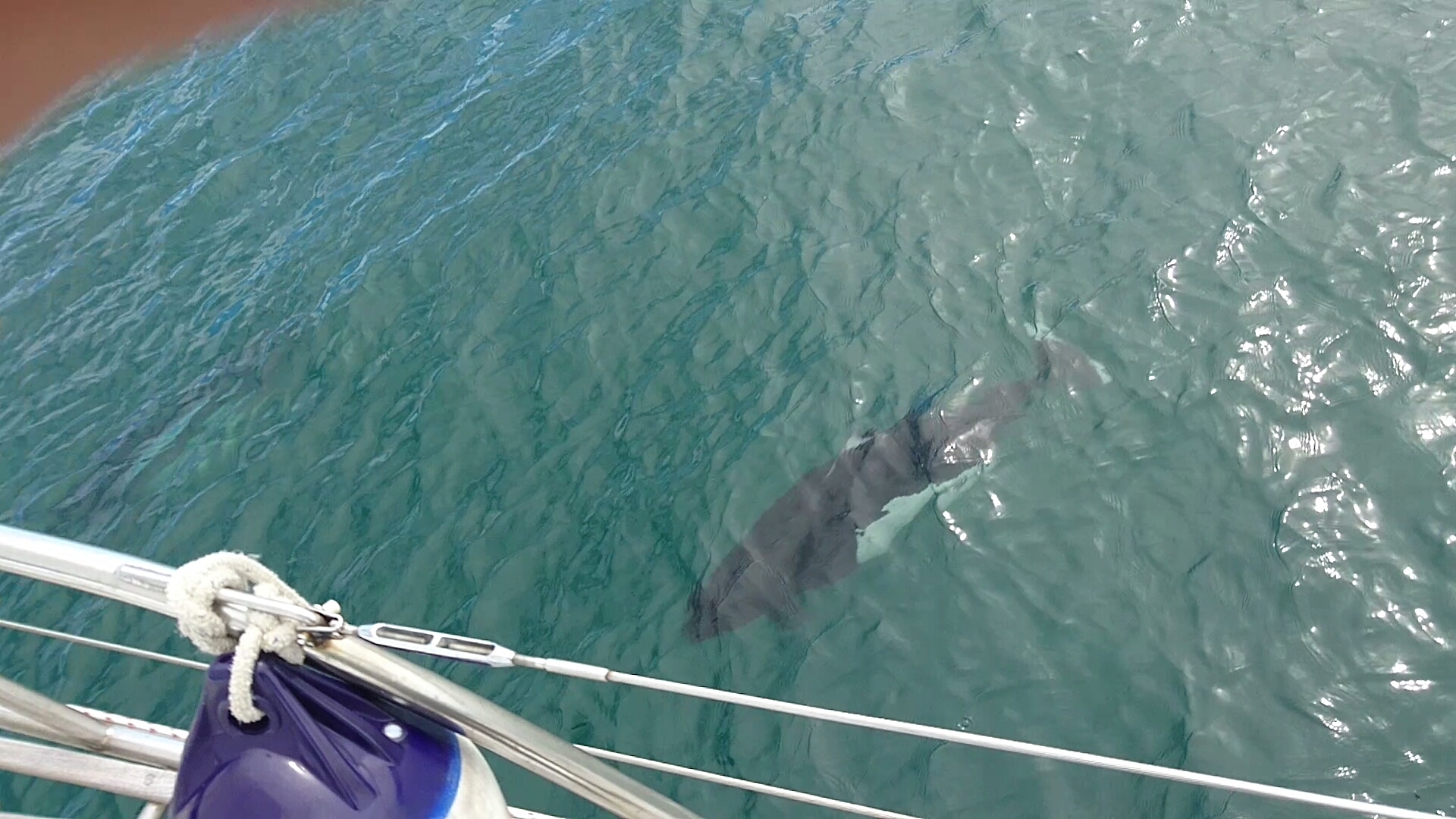 It felt good to feel the boat moving in the rhythm of the waves again. Inside the passages ZERO wasn't moving at all, especially at night in one of the plenty little coves. The Pacific was calm but I could feel the rest of a long swell, gently rolling out.
Caught in a big fog bank we felt like being the only boat on earth. I don't know if something like this even exists.. But we saw a kind of fogbow. It was shaped like a rainbow but wasn't coloured.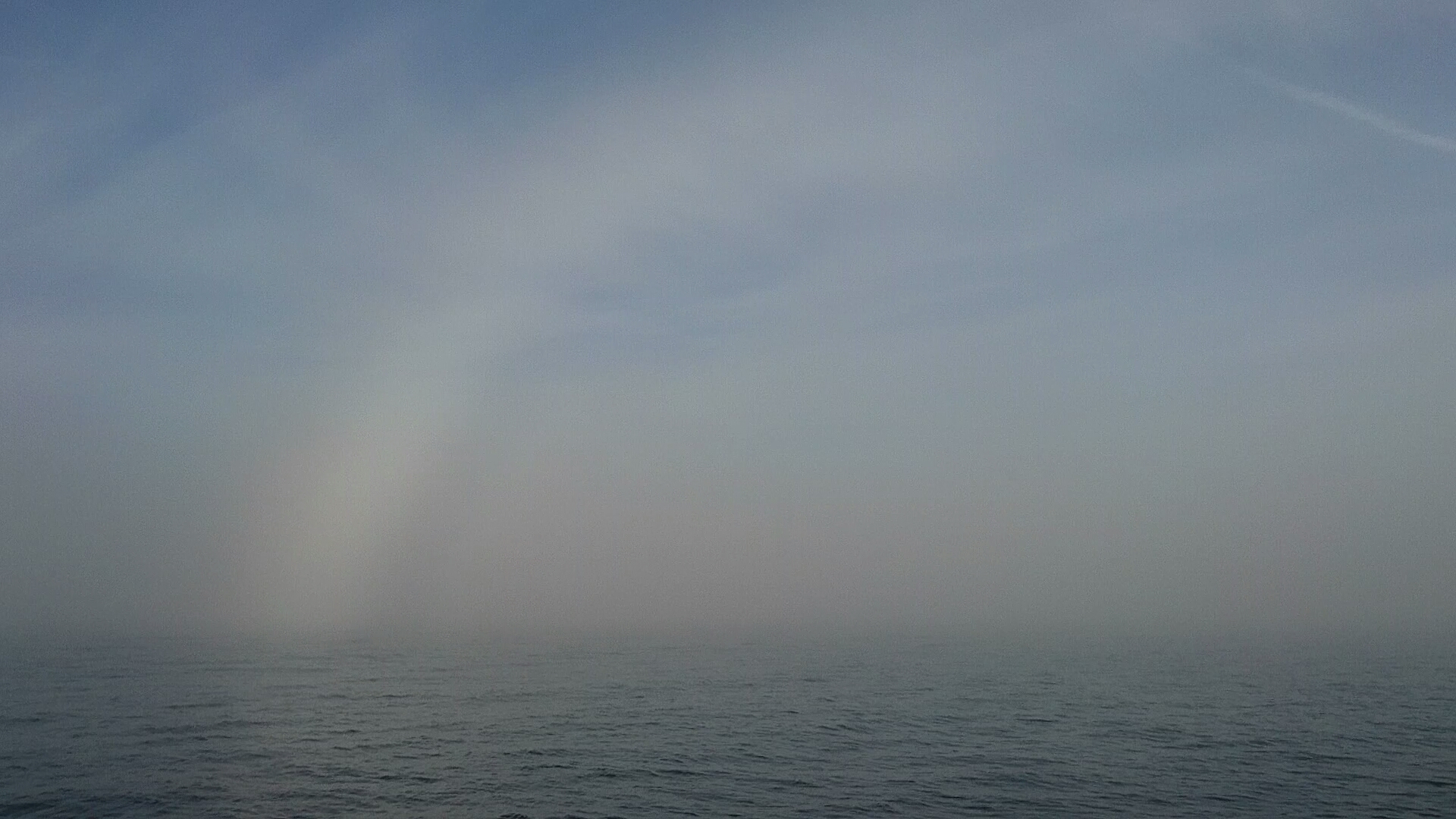 It looked like a curved cloud. A fog-bow!
We arrived on Vancouver Island today and dropped our hook in Port Hardy..