WE LOVE WHAT WE DO!!!
Creating videos and blogging stories is our way to share the adventures with you. You can help us improving this and maintain that it will stay free for anybody..
Thank You!!
Support via Patreon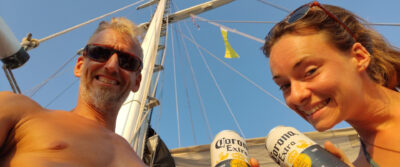 Each time we release a new video YOU CONTRIBUTE a few bucks our way , and WE use the money to IMPROVE ZERO, the quality of our equipment, fill up our diesel tanks or buy some rum. In exchange we send you some cool rewards like ZERO Crew-Shirts, postcards, and other stuff. Check out
Patreon.com/sailingZERO
for more details!
Direct support via PayPal
If you like our story or we made you smile you can show your support by spending us a drink! Even when we do have a refridgerator, a cold drink is something rare on ZERO. Sometimes, a cold drink gives us the extra creativity we need for video editing! Just click on the Donate button above.