Yesterday i only worked on the boat. I tied ZERO to the loading dock and met John who helped me filling ZERO's fuel-tanks.. Not that i called the fuel-company 2 weeks ago and even on Friday they said, no problem call me on Monday morning and we arrange a time when they come down with their fuel-truck.. but Monday morning they said: sorry we can't sell you fuel.? What? They must have changed their billing system and couldn't find a solution to sell me diesel even when I pay cash. But John helped me and we drove two 50 gal fuel-drums with his truck to the fuel-station and got the tanks filled up right to the top. Thanks John! It took quite a while and had to go a couple times there.
Afterwards I put all my 300′ of anchor-chain on the dock and washed it, dried it and painted some bright orange markers on to know how much chain I let out.
Today i decided to leave no matter what. so I untied the lines and left. It was blowing with 25 knots and there was quite a wave rolling from the NE again. But ZERO performed very well on even the captain did this time. It was a wonderful downwind sail and the blue sky above and the green Island on my starboard side finished the picture.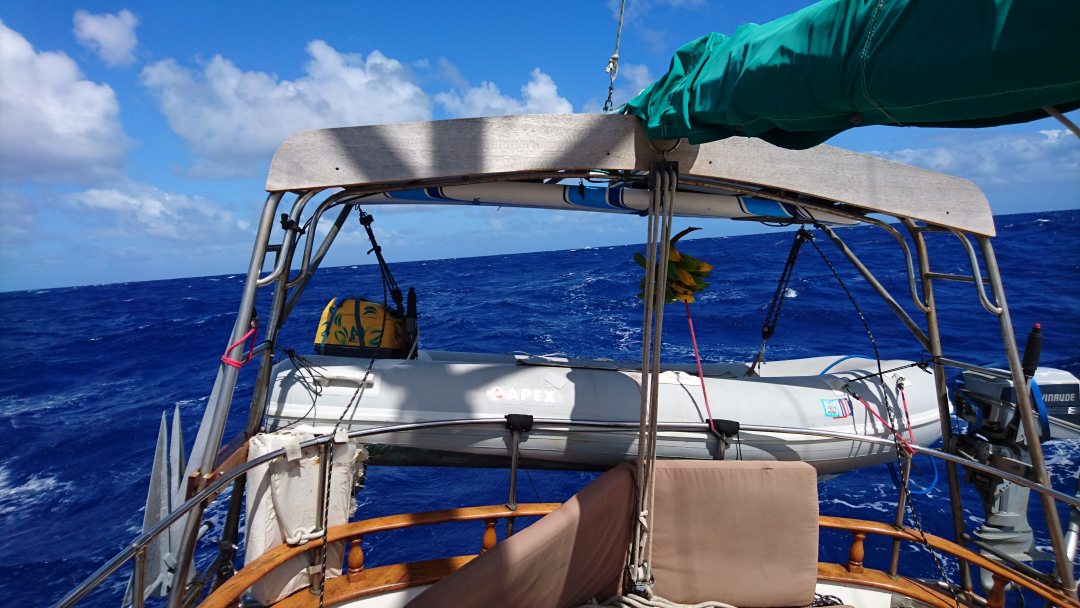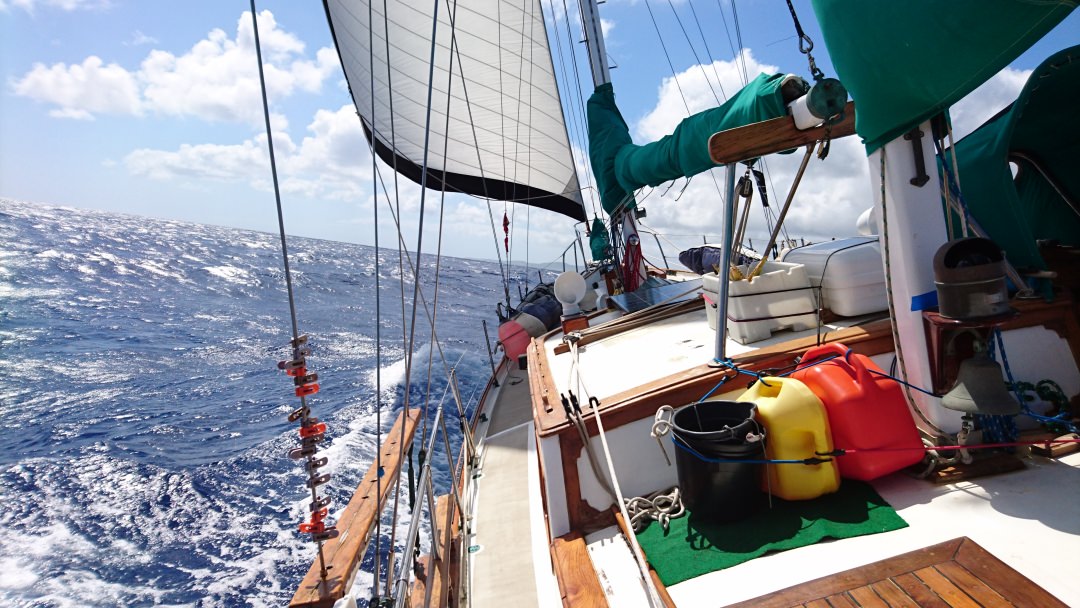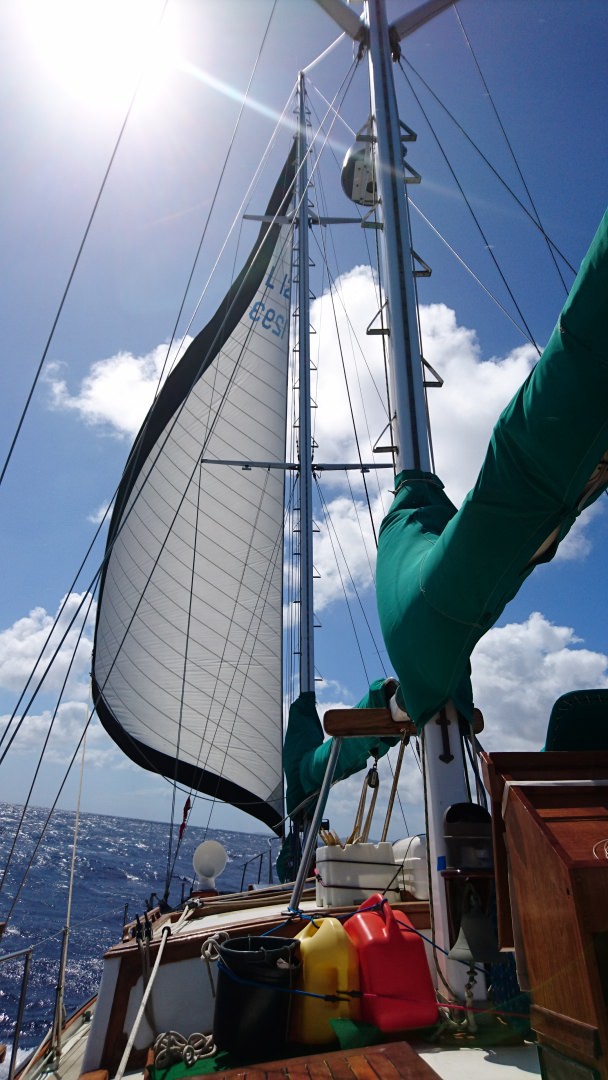 I found a new "favorite" place to sit and watch the waves.. on the fiddlers bench right next to the main mast..


I actually anchor in a beautiful little bay called Wahiawa Bay. There is only one other boat here and the little beach is awesome. Its shallow here and we only have 4′ water under our keel but that's more than enough.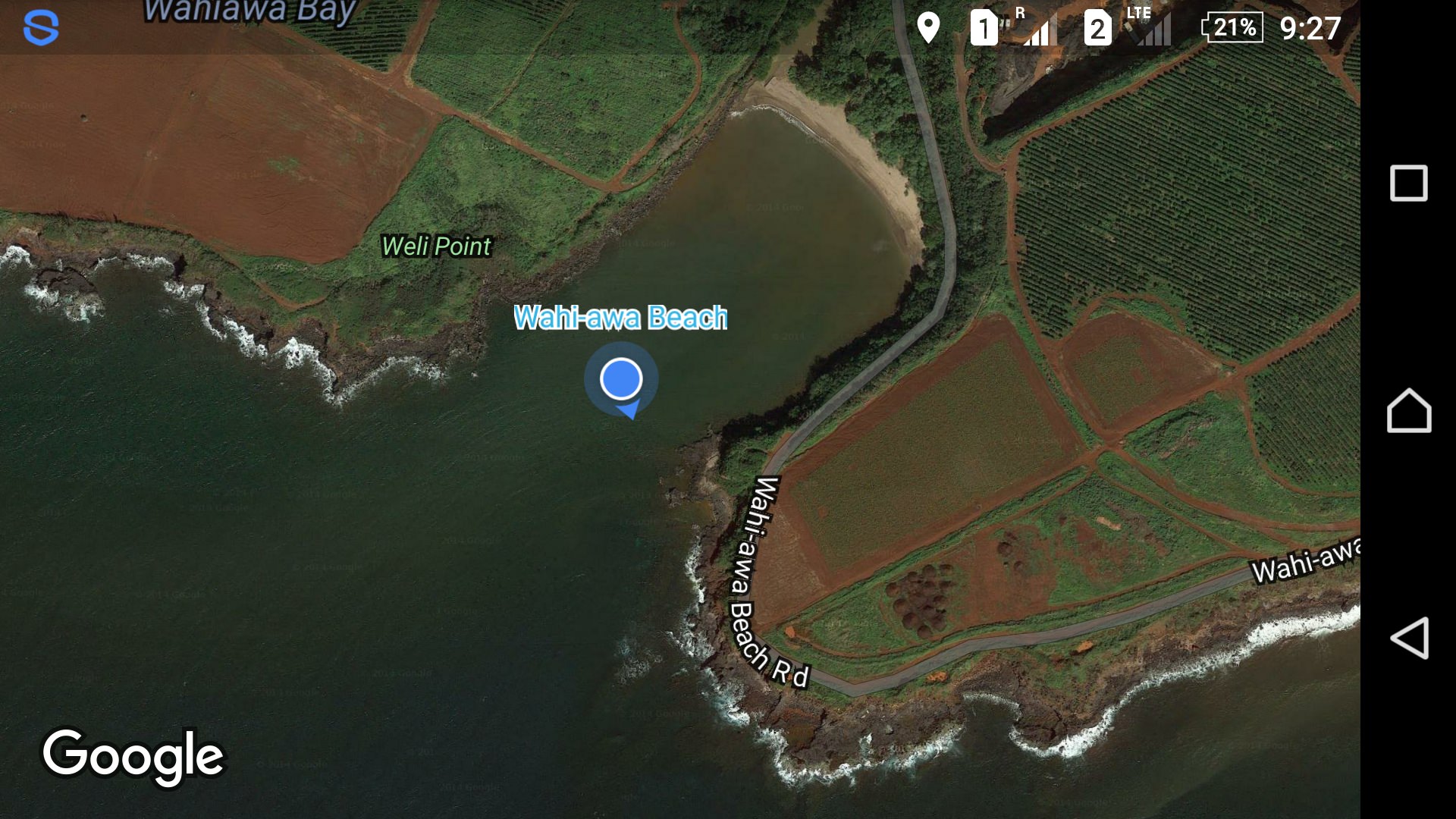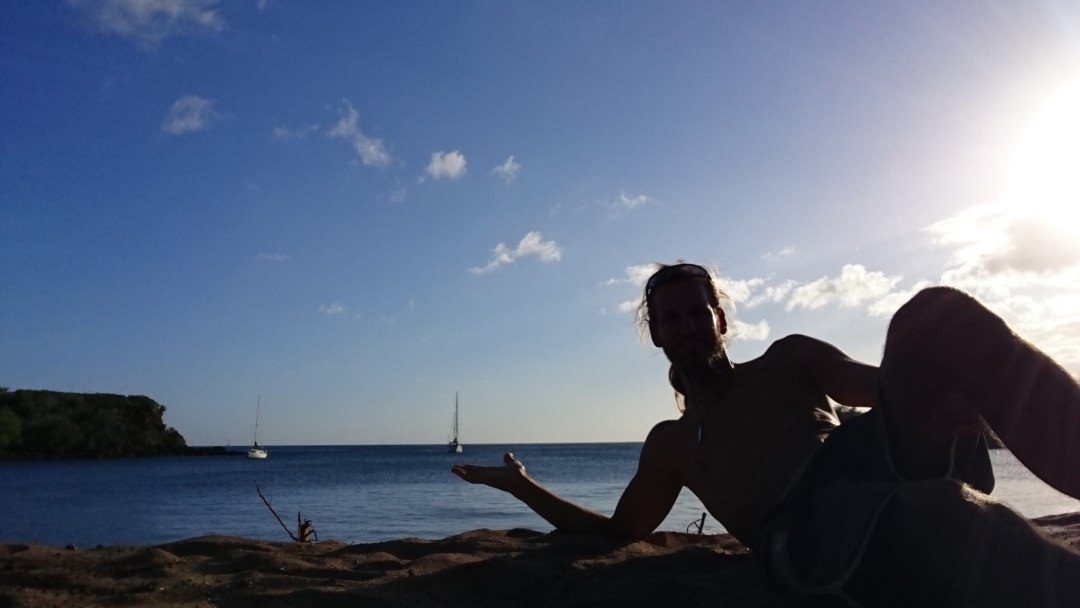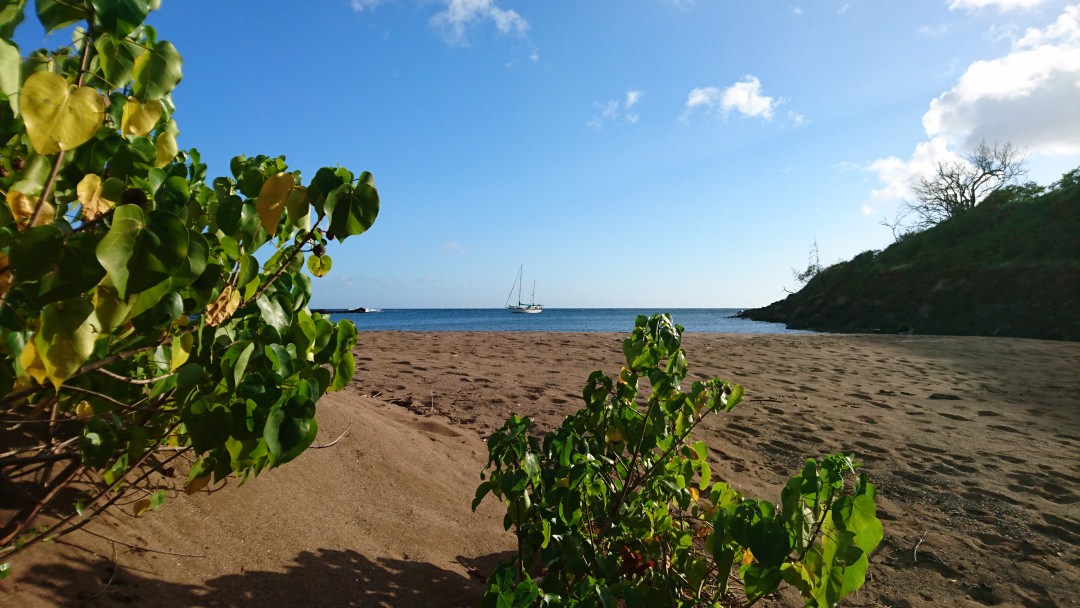 It was a beautiful day but it will end soon i guess..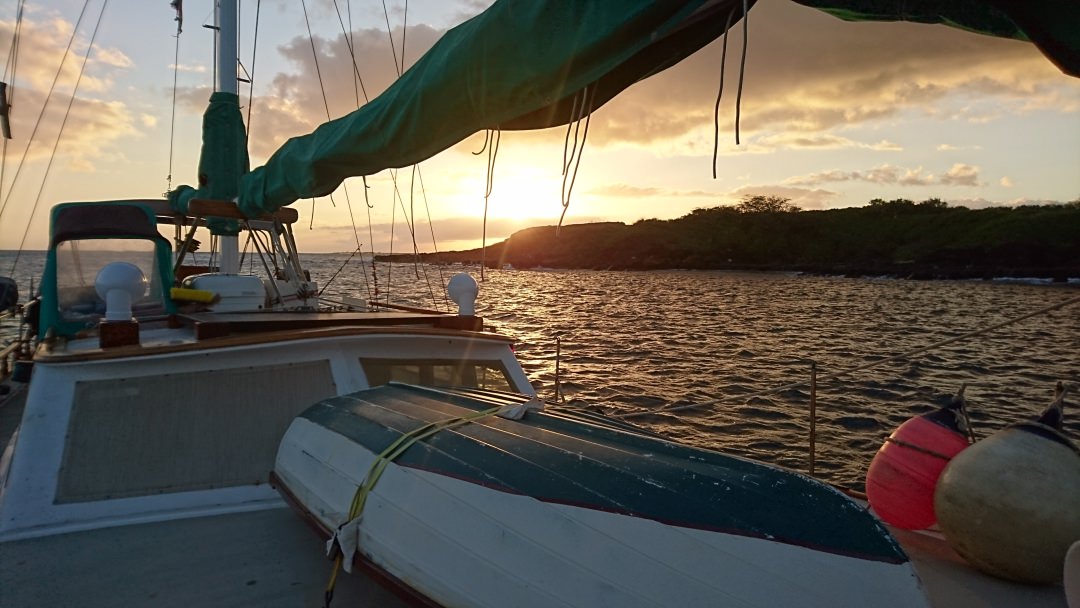 (Visited 154 times, 1 visits today)