Aloha.. It's 4 am and I just dropped the paintbrush..
The rudder is rebuild!
(..and I'm ready for some good sleep)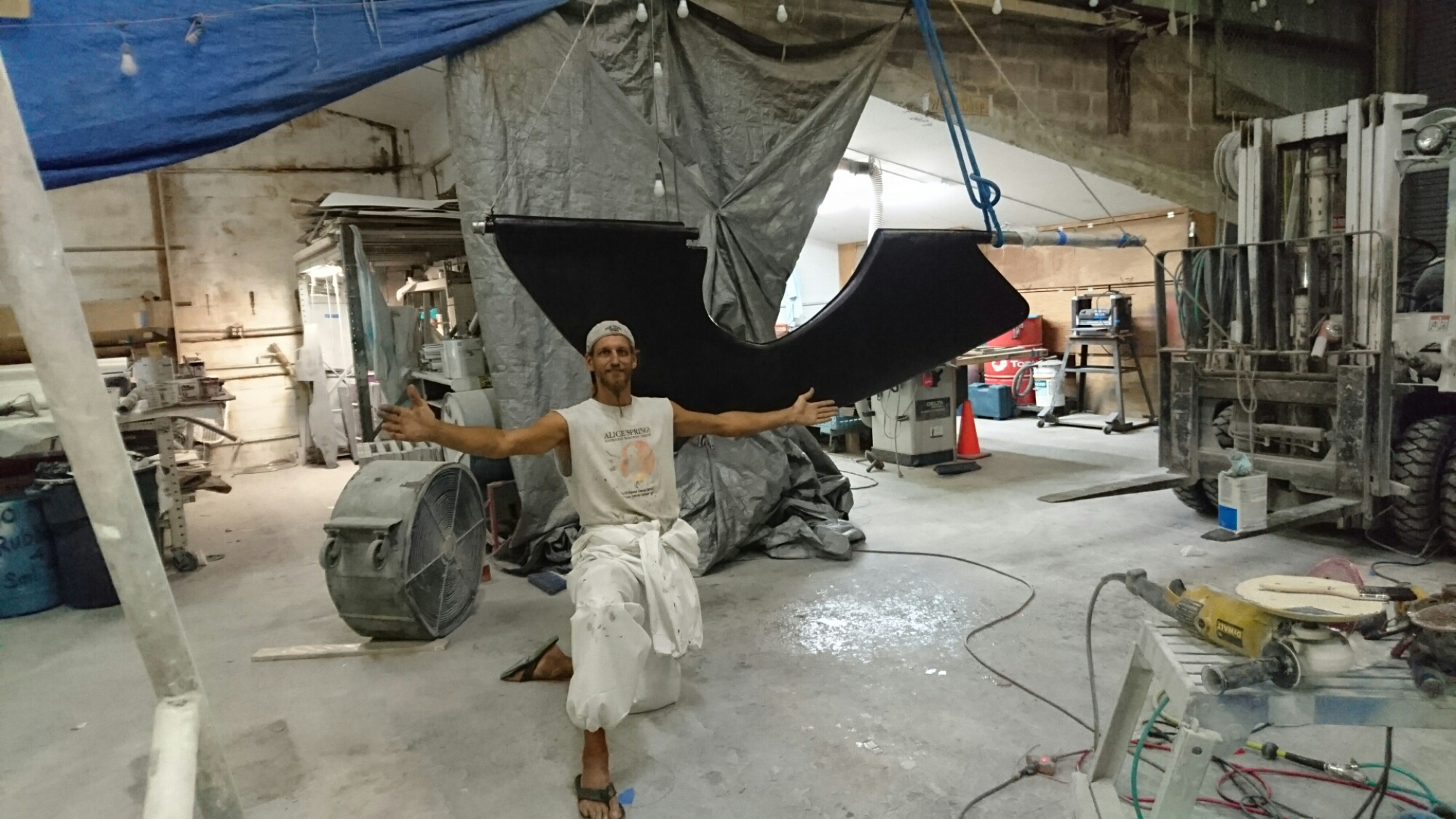 Thanks a lot to Jim from Pdf ( Pacific Diversified Finishes) and his team.. They let me use all their facilities so I could work day and night in their shop..
And even were having the memorial day weekend, Fred was there at any time I needed him..
Mahalo nui!
ALOHA
(Visited 166 times, 1 visits today)