Ahoy,
many days have gone since we sailed under the Golden Gate Bridge and entered the calm waters of the San Francisco Bay. It's almost 3 weeks ago, amazing how time flies when you are busy doing things..
and.. we did a lot of things.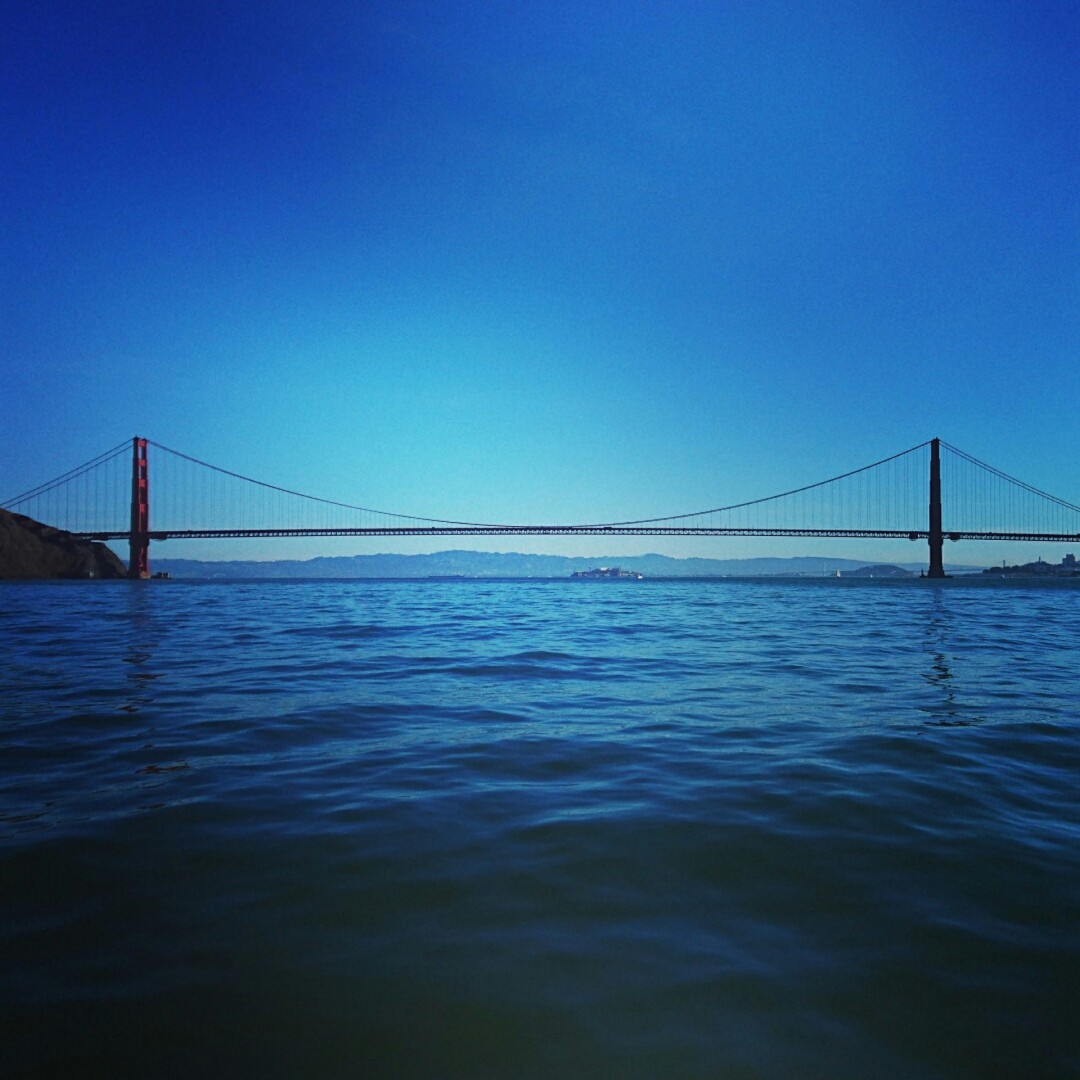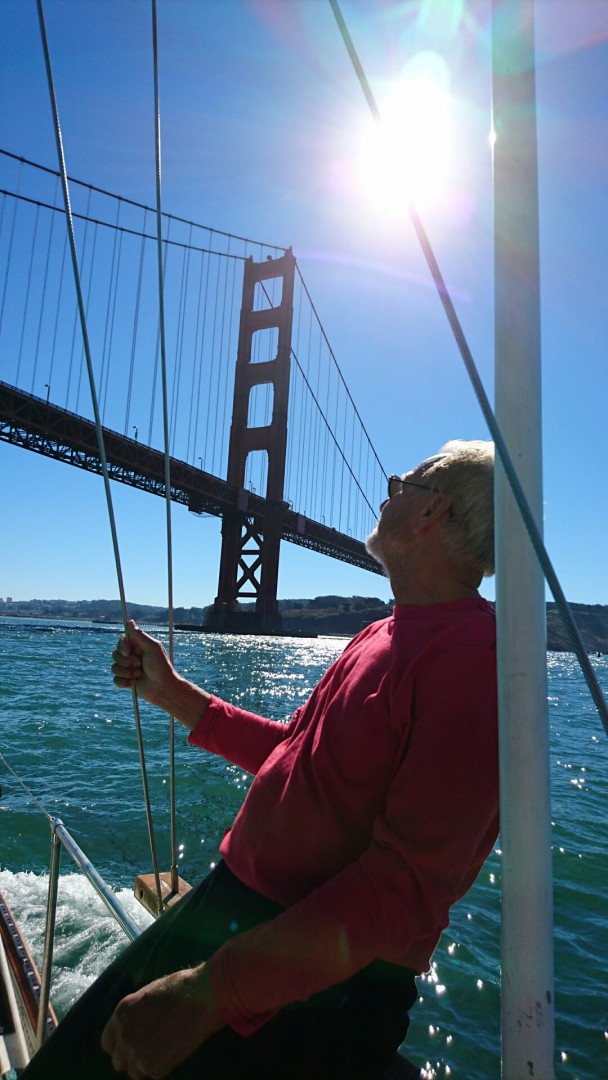 We first anchored in Aquatic Park, just in front of fisherman's wharf in San Francisco. If you apply for you can anchor there for free for as much as 5 days in a row, usually they limit the boat size to 40 ft but lucky as we are the authorities made an exception because there weren't many boats there.. Thanks a lot!
That gave us the chance to stroll around San Franciso without spending a lot money to go there. We of course caught a ride on a cable car, which was very exciting and fun.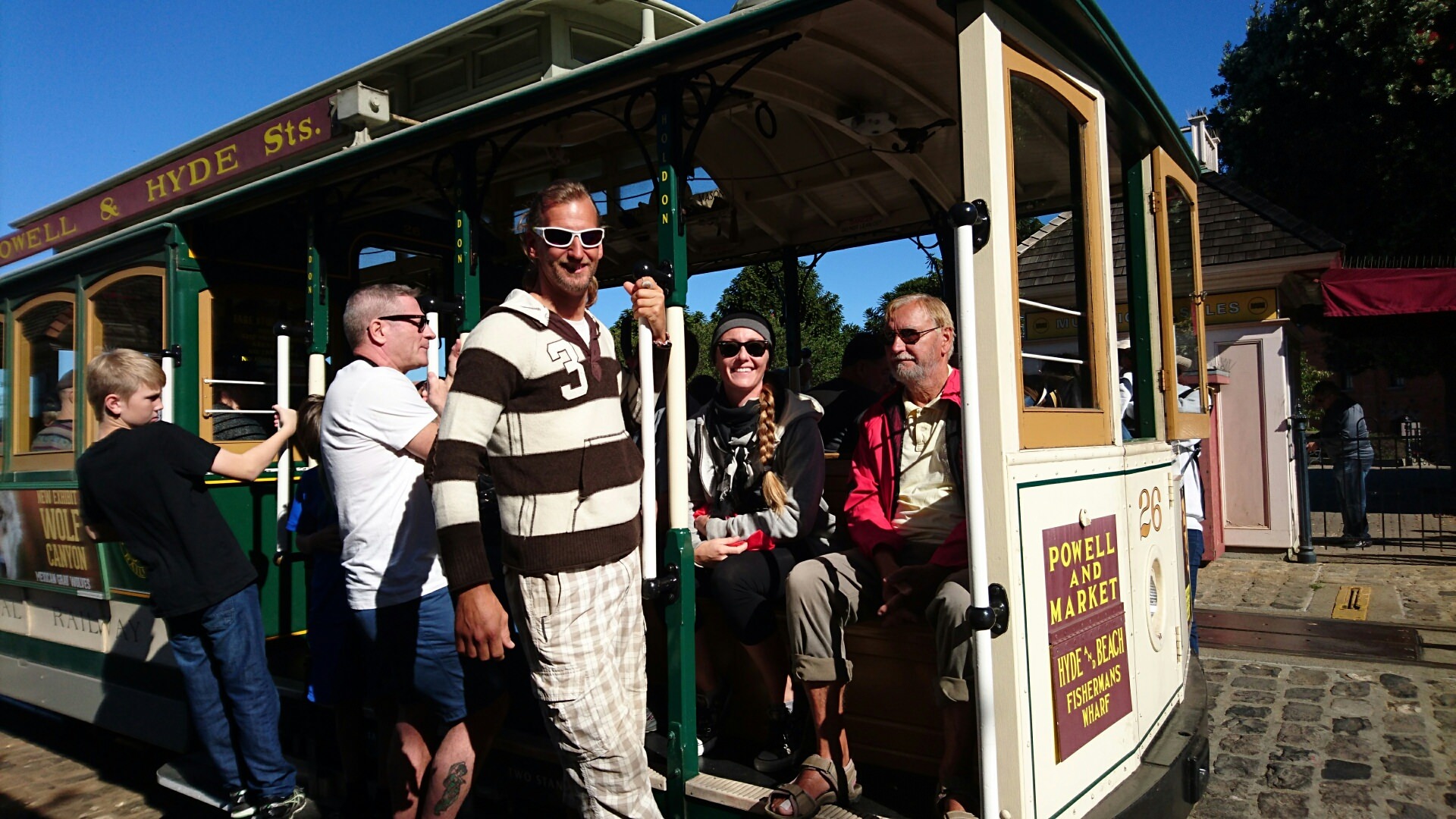 After a couple days we sailed further south and spend a night in front of Alameda, another free anchorage. On calm days it's very nice there but I can assume that on windy days the chop would be a little to rough to enjoy anchoring there.. we had a calm day and enjoyed it, especially because my brother and his girlfriend came to visit us and we spend a nice day sailing in the bay and had a nice BBQ on board.
One of our follower invited us to stay right next to him in Westpoint Harbor. Dale is the proud owner of MOONSHADOW, a beautiful Force 50 and wanted to see and talk to us about the projects we've done in the past 3 years.. it's good to see the two boats right next to each other and compare the details and talk to Dale about his projects..

It was time for my Dad to leave the boat. He wanted to spend a couple days in San Diego and caught a ride south with my Brother. We had a good time together and he enjoyed the sailing on the biggest Ocean a lot. It's kind of unbelievable that 6 weeks have passed already. He came on board in Seattle and sailed the last 1.000nm with us.
Now we know ZERO is in a safe place we used the opportunity to spend some time away from her. We caught a ride to Fresno where our van BEAST was stored on a farm and freed BEAST from doing nothing. BEAST was parked under a tree for over 15 month and after replacing the battery started right away and was ready to drive.. good car! Once there, we of course visited the world famous Yosemite national park and were impressed by the huge granit rocks, the nature and the history of this place.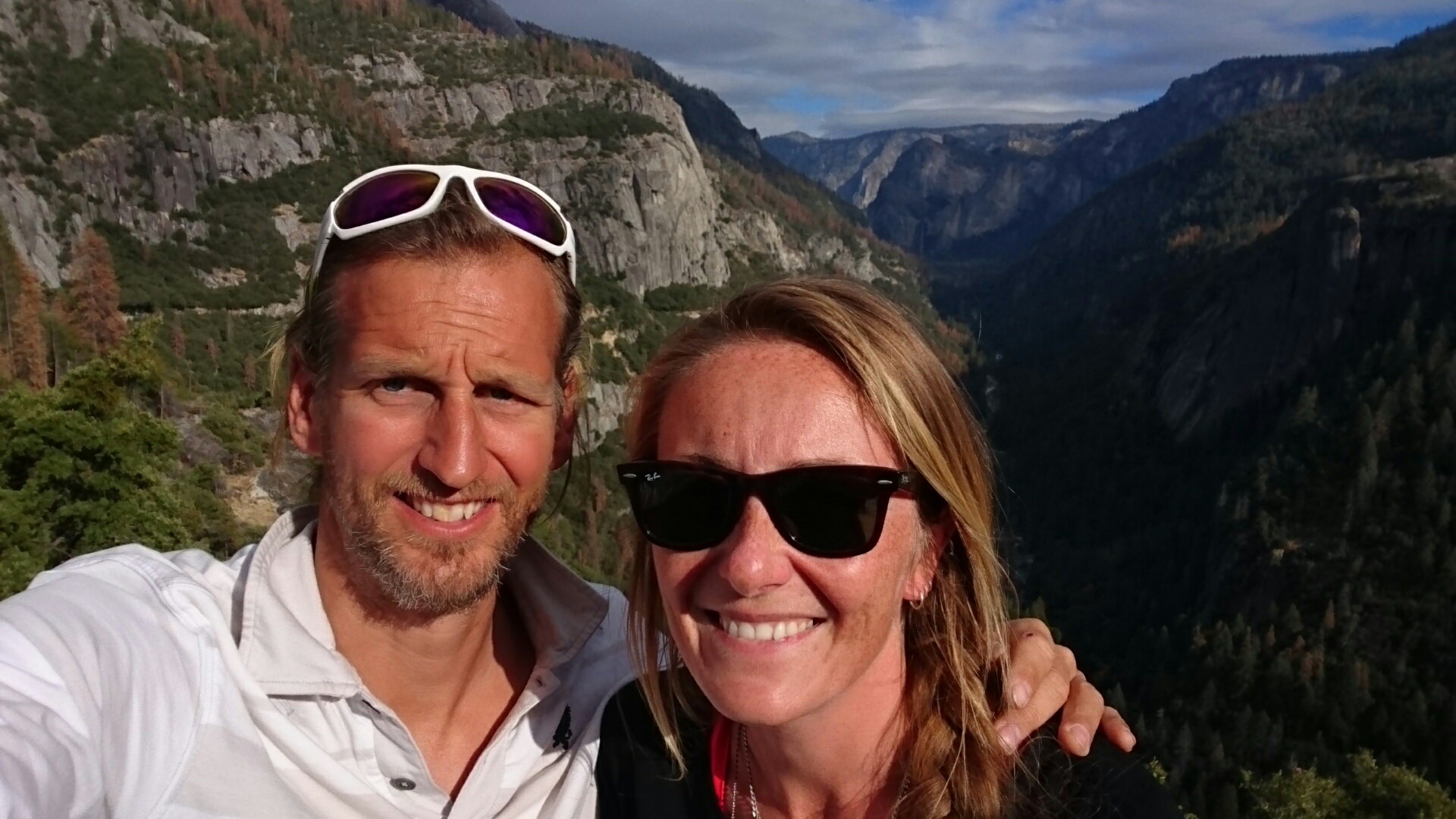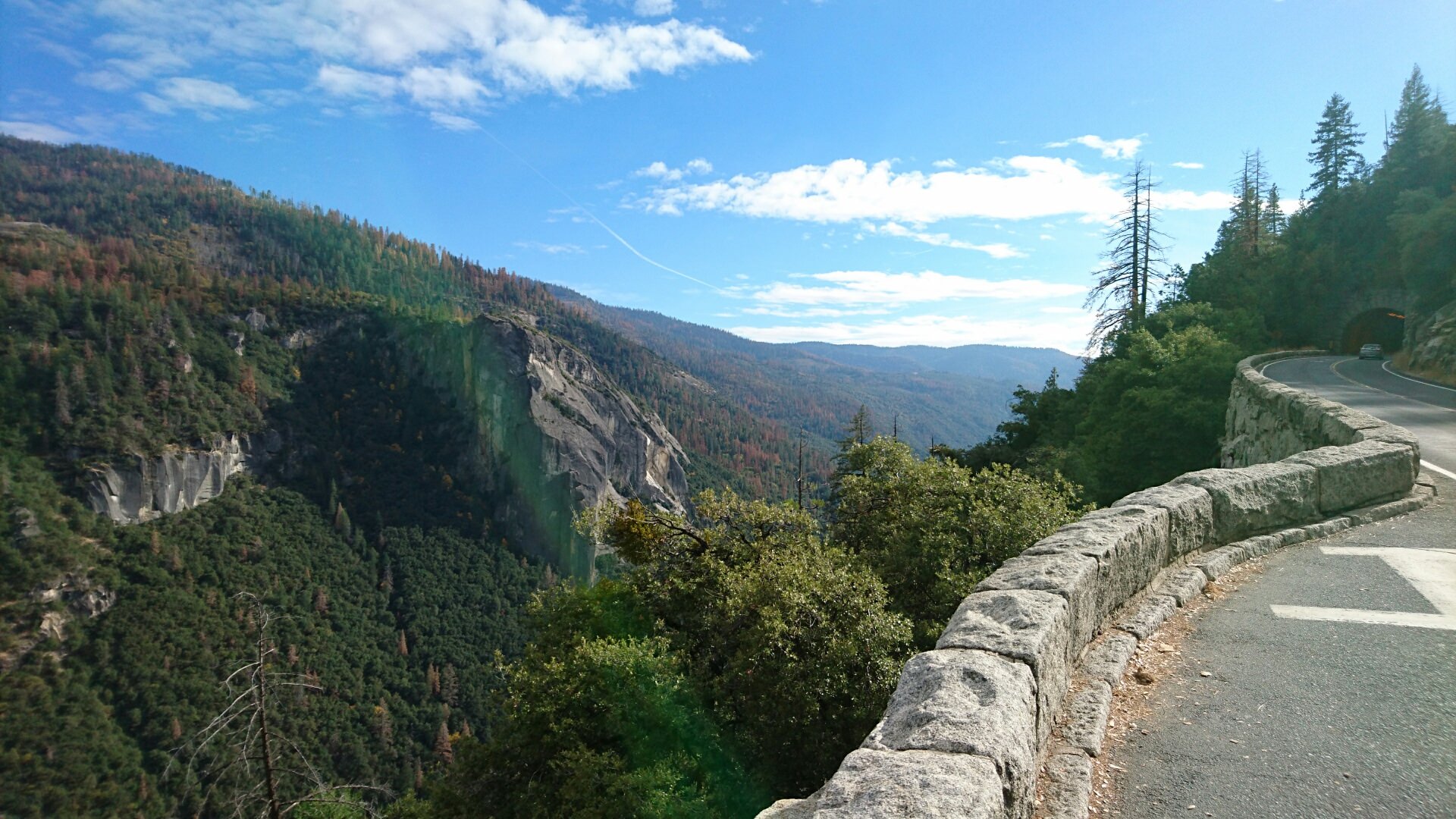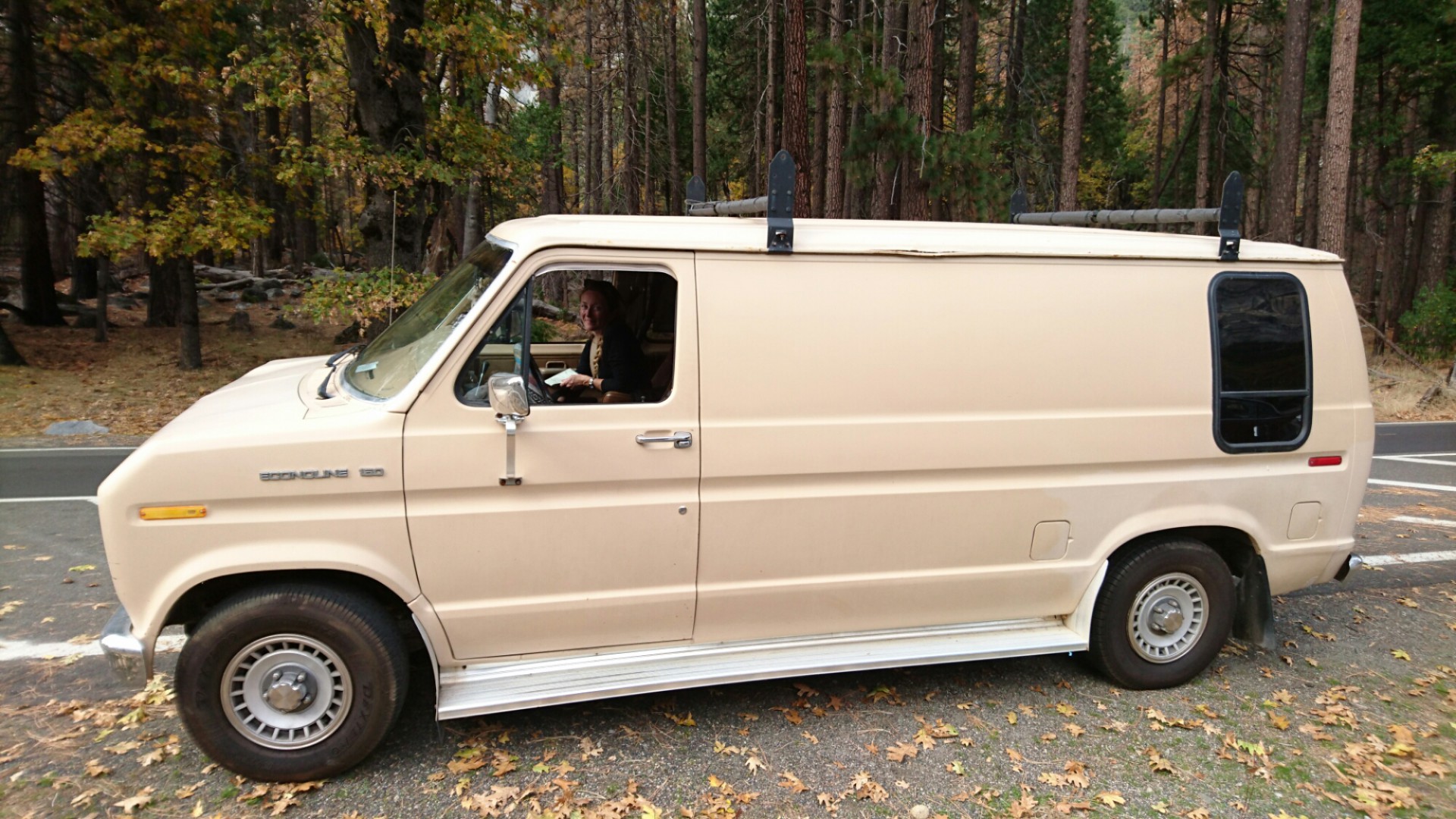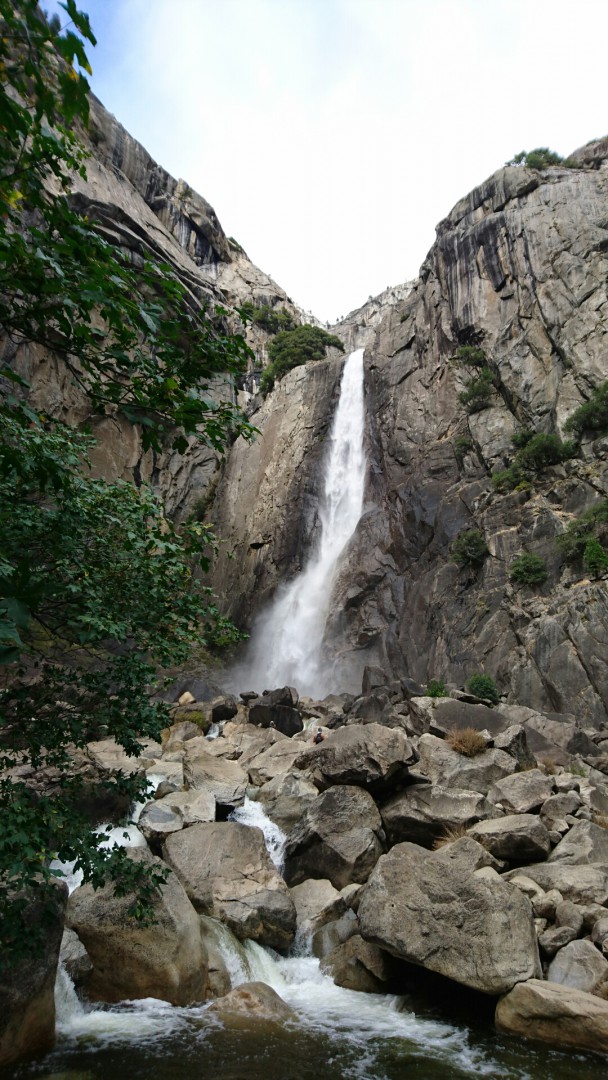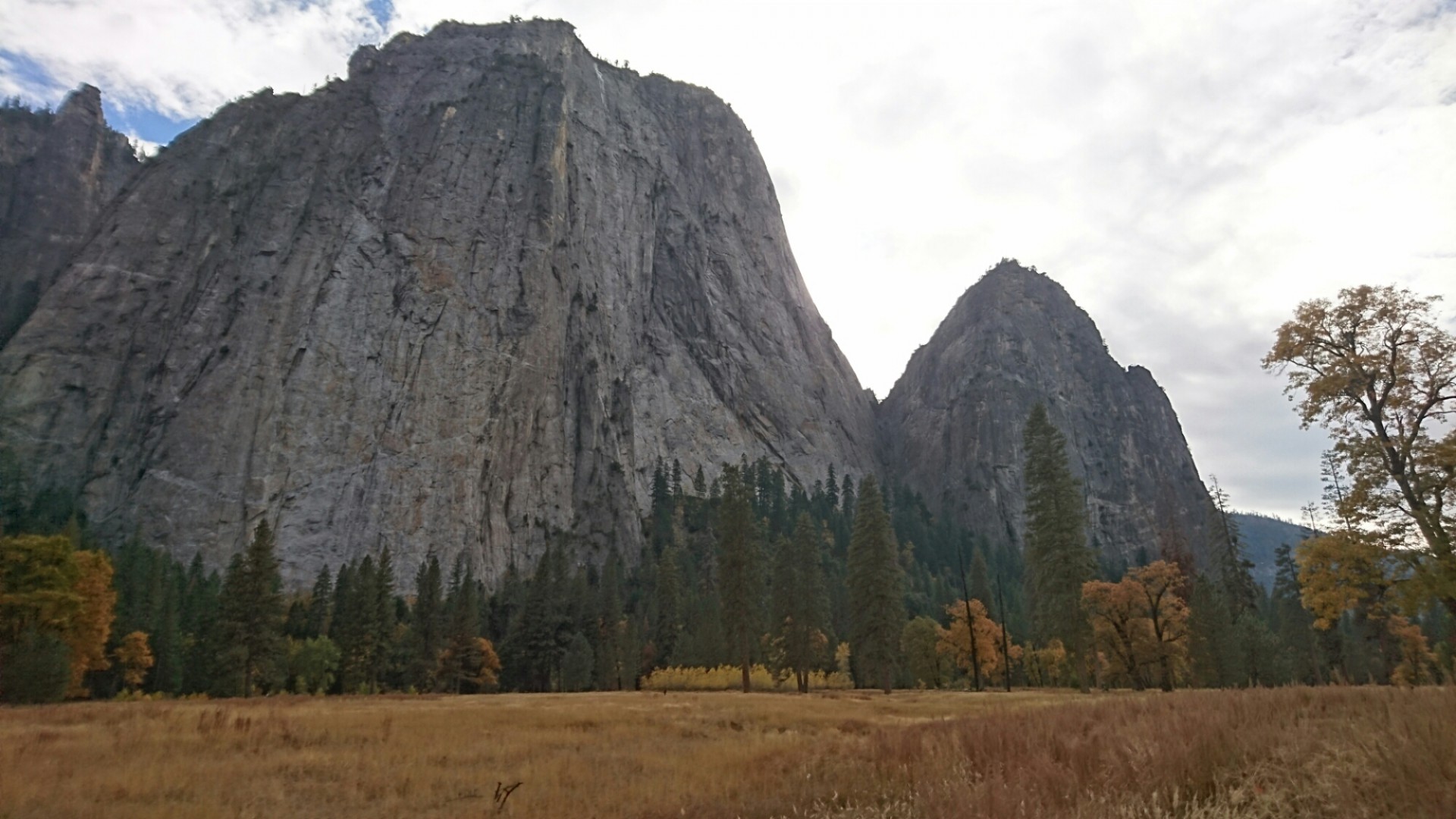 We decided to stay a couple days longer, explore northern Califonia and went to see friends high up on the mountain ridge. It was great, completely different but also kind of similar to sailing. Cruising in a van or RV is not so different to sailing. You carry all your belongings with you, you live in limited space and try to find a good place to spend the night..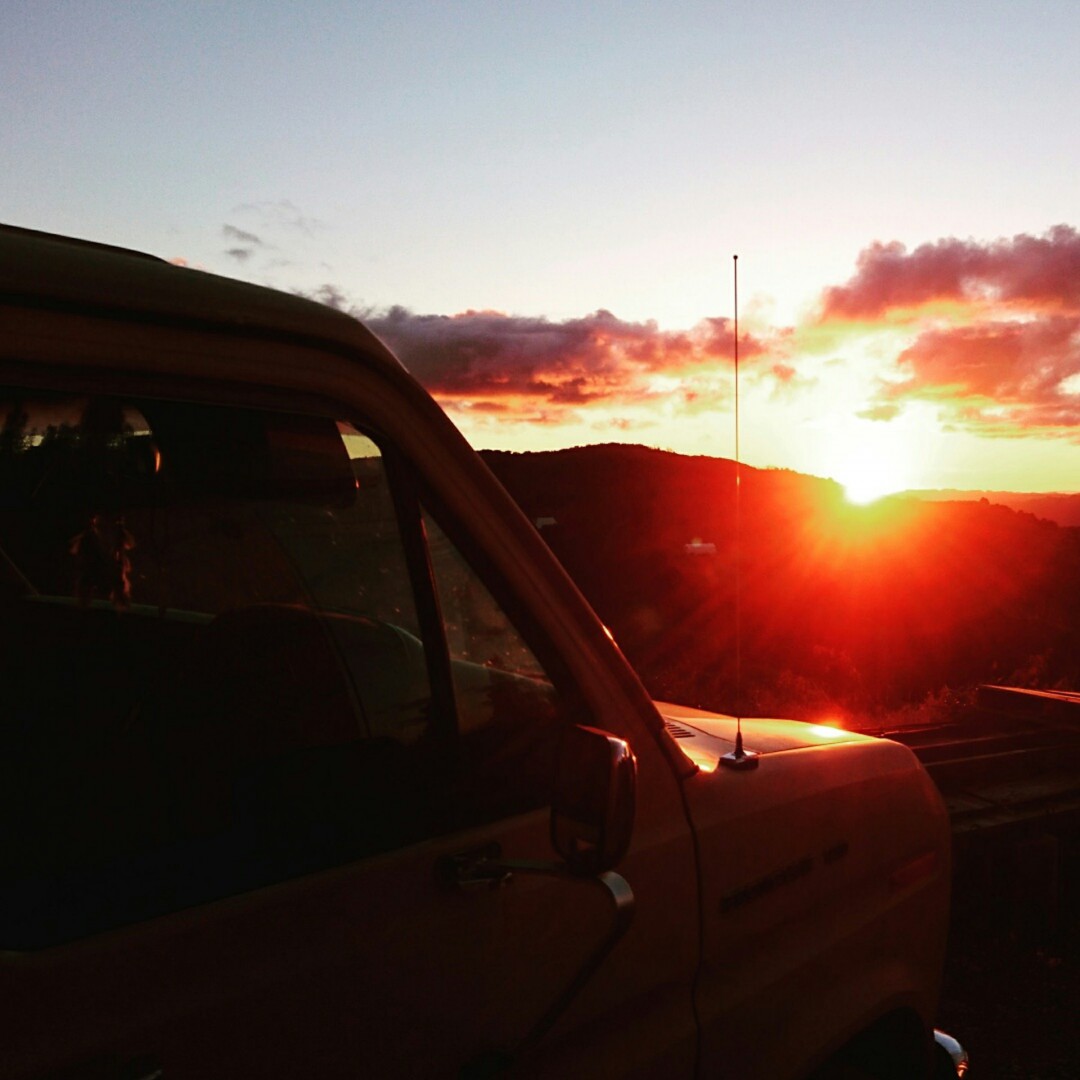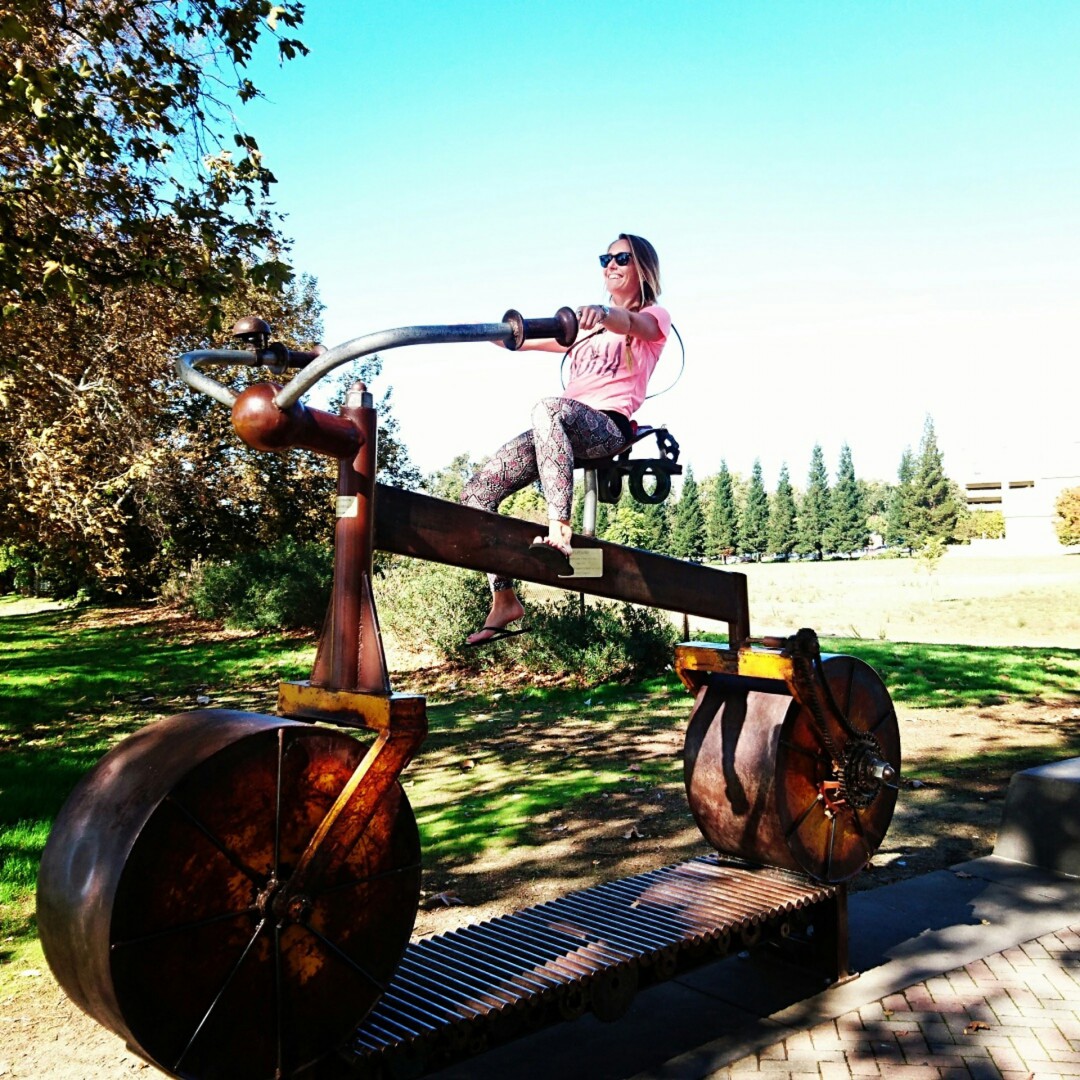 For me it is the first time since almost 2 years that I left ZERO alone. I only spend one night away from her when I was in Ala Wai Harbor in Honolulu. Any other nights I slept on board. It was a strange feeling..
Now were back on the boat and enjoy the amenities of the marina and the luxury of having a car. Yesterday we took of for a road trip to see Silicon Valley. We stopped at apple, checked out their new campus 2 which is still under construction and payed google a visit. The new apple campus is one of the great masterpieces of architecture at our time and I hope I can visit it again once it's finished.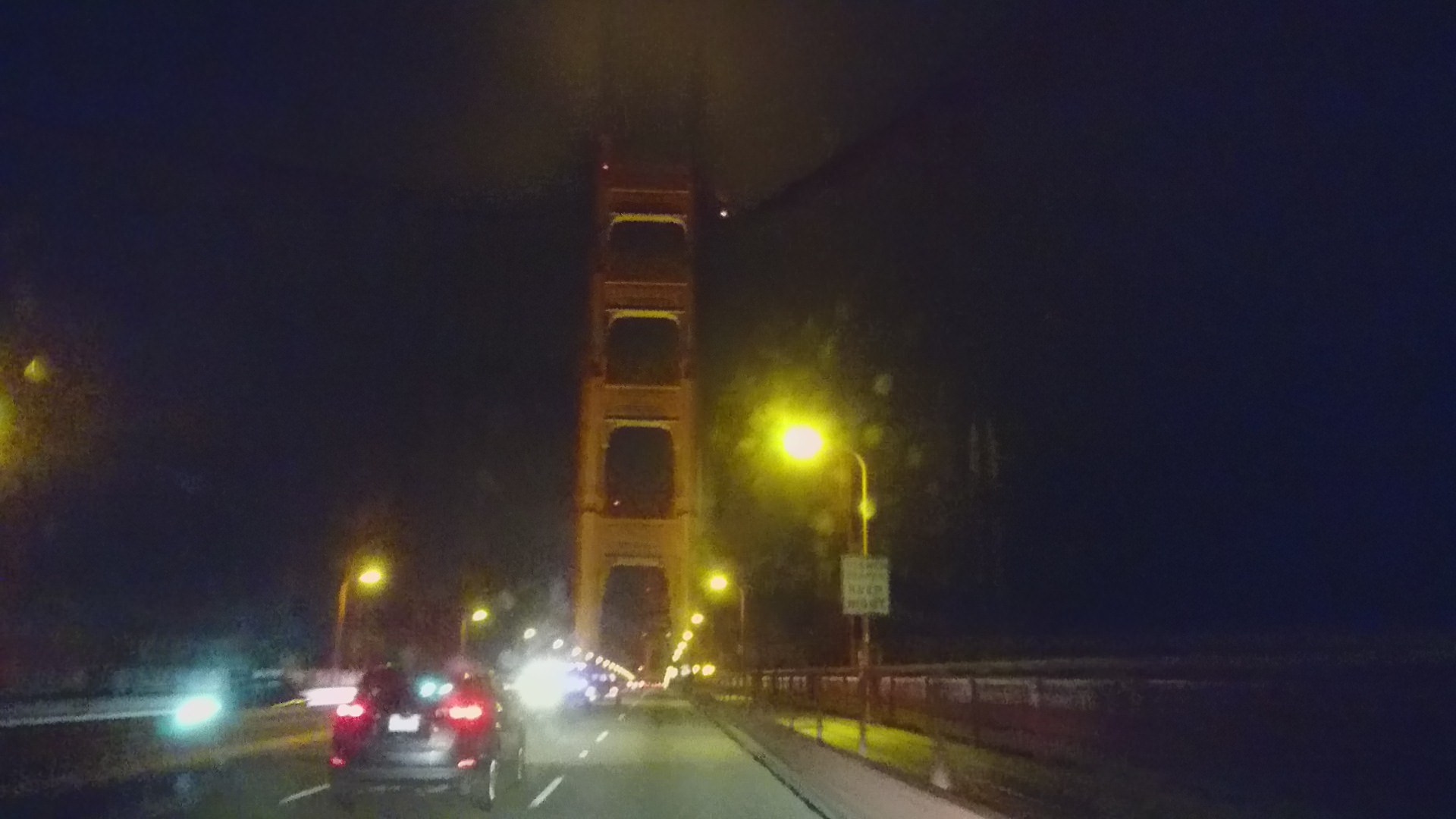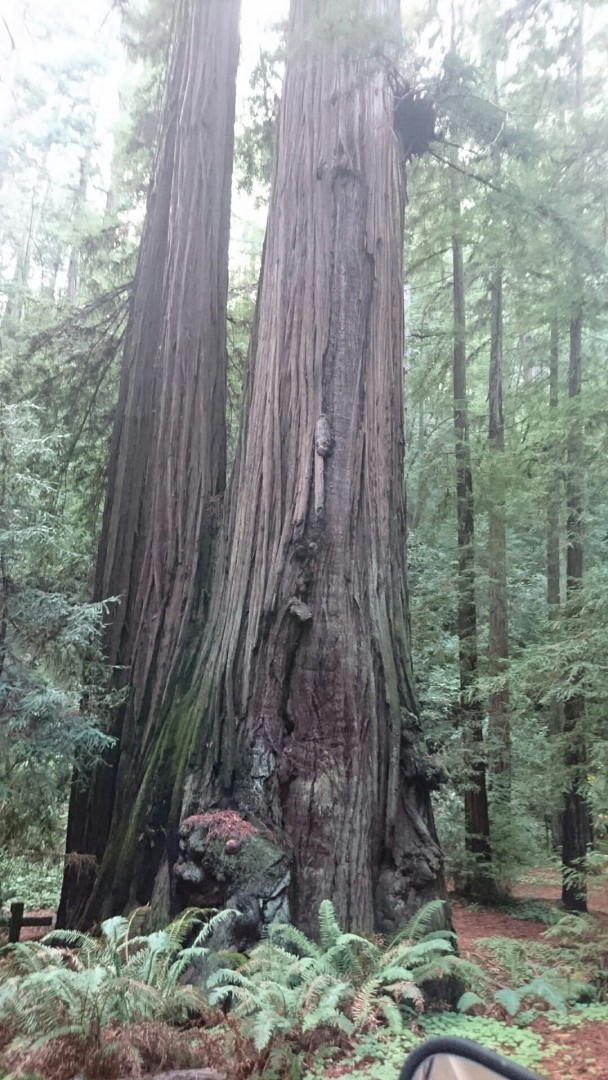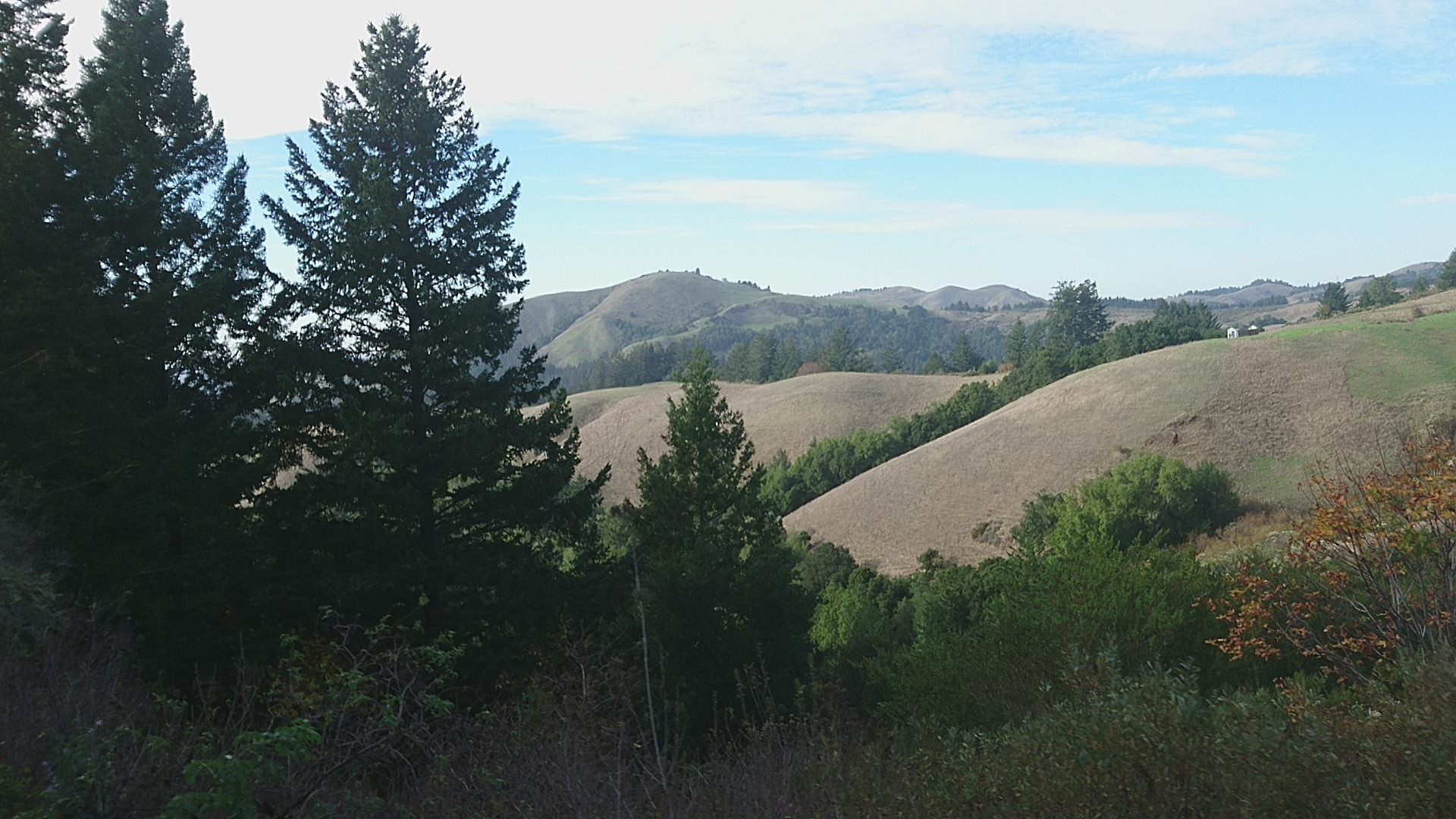 To finish our little day trip we wanted to see the ocean and after a wonderful ride through the Portola Redwood State Park we arrived in Halfmoon Bay and checked out the legendary surfspot Mavericks. It's running often and was flat but we had a wonderful sunset there..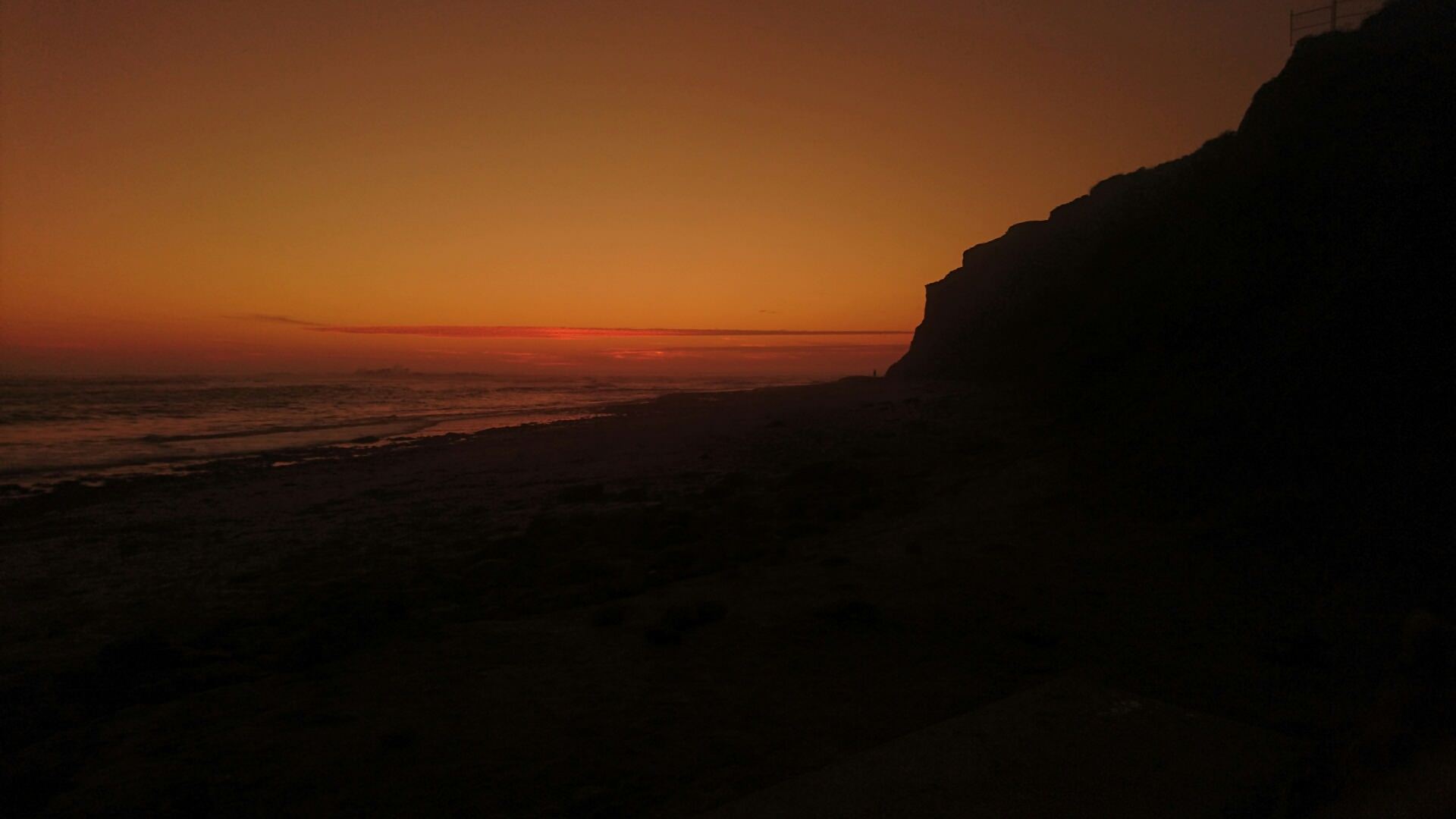 Even when BEAST drives good and didn't make any problems we needed to renew the smog test and.. failed! Bummer! It costs a lot of money and I spend 2 whole days trying to fix it.. but finally BEAST passed the smog and is allowed to cruise the roads again.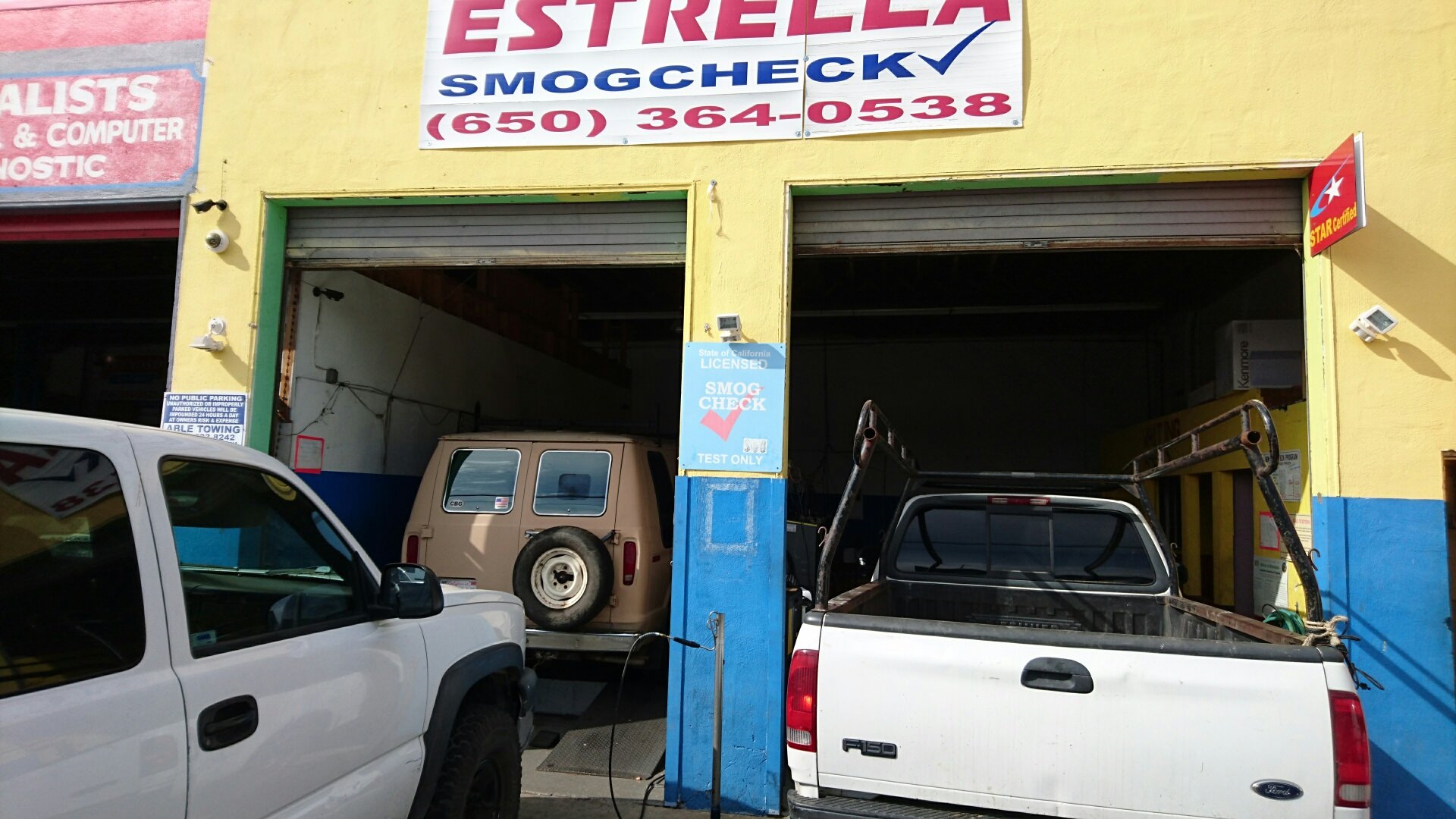 Many of you asked us what our plans are and if we come down to southern Califonia.. the answer is YES! We will sail down the coast to San Diego, make a couple stops to explore and enjoy the beauty of it and will be in San Diego around Christmas..
Aloha